https://cdn.shopify.com/s/files/1/1595/6213/files/Q43QE_03737275-c3ec-4386-9203-4e8e8e805819.png?v=1648536569
Google TV
operating system
Quantum Edition Google TV
Entertainment Evolved With Google TV
We invite you to a new era of entertainment with our Q series Quantum Edition TVs, powered by Google TV. From personalised recommendations to an intuitive interface, experience television like never before.
Quantum Color Backlight
Experience Colors
Like Never Before
Utilizing breakthrough Quantum Color backlight technology, the Q-Series Quantum Edition have attained a pinnacle of sheer visual brilliance. Colors are now even brighter and more vibrant, bringing content to life-like radiance. A sight to behold.
Quantum IPS Panel | 1.07 Billion Colors
Consistent Colors At Any Angle
Stunningly vibrant and consistent color reproduction. With IPS Panel, you get a better viewing angle that result in the same great image and color quality no matter where you are viewing from – no washed out screens, nothing. Perfect for the whole family in front of the TV.
Google TV
The Entertainment You Love.
With Help From Google
See 700,000+ movies and TV episodes all in one place. Google TV brings your favourite content from across your apps and subscriptions and organizes them just for you. Simply say, "Ok Google, find action movies" to search across your favourite apps.
Voice-controlled devices, the next wave of high-tech devices. Command Q-Series Quantum Edition to perform things like "Play It's Okay Not To Be Okay on Netflix", search for music and more. And it gets smarter and better the more you use it. Users can also issue commands in Malay, English or Chinese language. Machine learning at its coolest.
All Your Favourite Apps
There are more than 5,000 apps on Google Play. This means all your favorite apps like YouTube, Netflix, Viu, meWATCH, Spotify, Twitch, Crunchyroll, PLEX and Ted Talk can all be used. While other TVs play store might be limited and unable to support, you can be assured of the most extensive number of apps on Q43
Stream the latest shows
Stay up to date with your favorite shows across multiple streaming platforms. Enjoy on-demand access to international blockbusters and dramas already preloaded onto your device.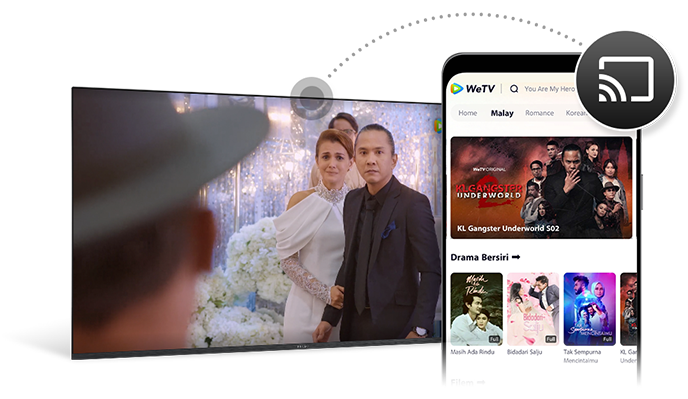 Seamless Screencasting
Seamlessly cast photos, videos and music from your phone to the Quantum Edition screen for an even greater immersive experience without suffering from resolution loss.
4K UHD Definition
Expect ultra-crisp and sharp visuals down to every single pixel. See every detail in its most accurate and life-like form.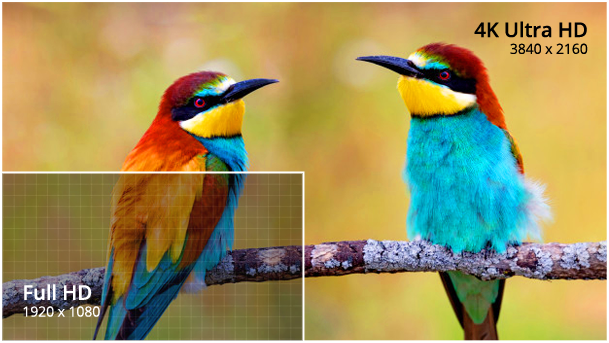 HDR10 Technology
Experience the deepest blacks, brightest whites and stunning contrast with HDR10. TVs with no such enhancements are simply dull and boring.
Premium ZeroBezel
Typically found in ultra high-end models, we've made this cutting edge design on our Q-Series Quantum Edition. Maximum screen estate for maximum immersion – and it looks like a magnificent centerpiece for the living room. Ugly thick bezels no more.
One-Click Access to 4K In-Built Apps
Lazy to navigate? Q-Series Quantum Edition have One-Click access to a full suite of officially licensed and supported 4K content on Netflix, Youtube, Prime Video from your remote.
Superior Audio
A powerful and rich sound with strong bass, its speakers make an immersive full-blown cinematic experience.
Digital TV Ready
Easily access local channels with a digital antenna to watch your favourite Mediacorp shows with no interruptions.
Wireless Connectivity
Connect your sound system and other peripherals via Bluetooth 5.1, with faster speed and greater range.
Soundbar-Ready
Add on a Ripple or Symphony Soundbar for an elevated home theatre experience with immersive audio from Dolby Atmos.
The Kanva Stand
Turn your TV into an art piece with this premium metal frame atop tapered beechwood legs.
Space-Optimizing Solutions
Save on space with a swivel or fixed mounts that bring added flexibility to your setup.
Spin to win

| Banner | No. | Start Time | Time Left | |
| --- | --- | --- | --- | --- |
| Product | 0123456789 | | | |