49" 120Hz Ultrawide DQHD Curved Gaming Monitor
Loved by Celebrities & Influencers
Enhanced Pixels on the
Ultimate Ultrawide Monitor
The ultrawide monitor that will change your gaming experience forever, the PRISM+ X490 PRO features a stunning 5120x1440 resolution and HDR technology for a complete, immersive visual journey - all on a massive 49" screen.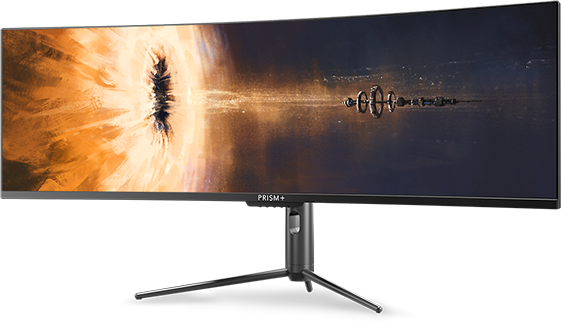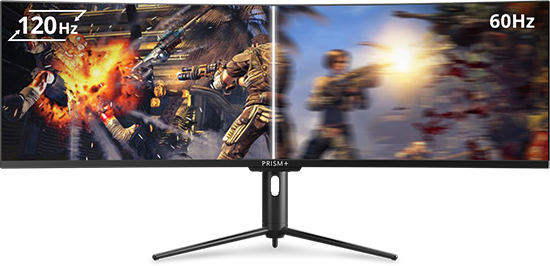 120Hz Refresh Rate
Amazing Fluidity
With 120Hz refresh rate and Adaptive Sync, the X490 PRO greatly reduces motion blur and image lag, perfect for your gaming needs. Now you can take out the competition with quick visual precision even in the most fast paced FPS games.
Quantum Dot Technology
Improved Color
140% sRGB Reproduction
The combination of Quantum Dot technology and Wide Color Gamut of 140% sRGB brings a vivid and vibrant color experience - truer to life than ever.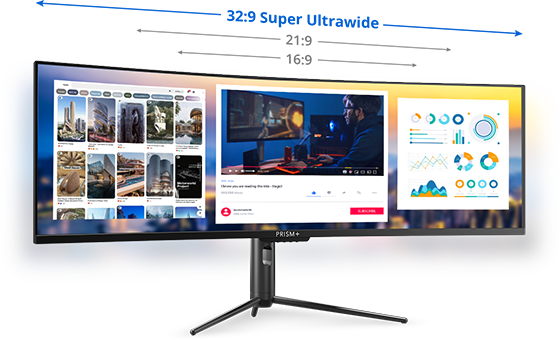 32:9 Aspect Ratio
Unprecedented
Visual Panorama
Go beyond your traditional 16:9 displays to a whopping 32:9 aspect ratio on the X490 PRO. It's curved design conforms to the natural field of vision to create a comfortable viewing experience that's more immersive than ever.
Ultrawide Dual QHD 5120x1440
Enhance Your Productivity
There is nothing you can't do with the X490 PRO's insane 49" screen estate. With Dual QHD resolution of 5120x1440, enjoy increased pixel density for high-quality, crisp images. Perfect for multitasking, experience productivity like never before.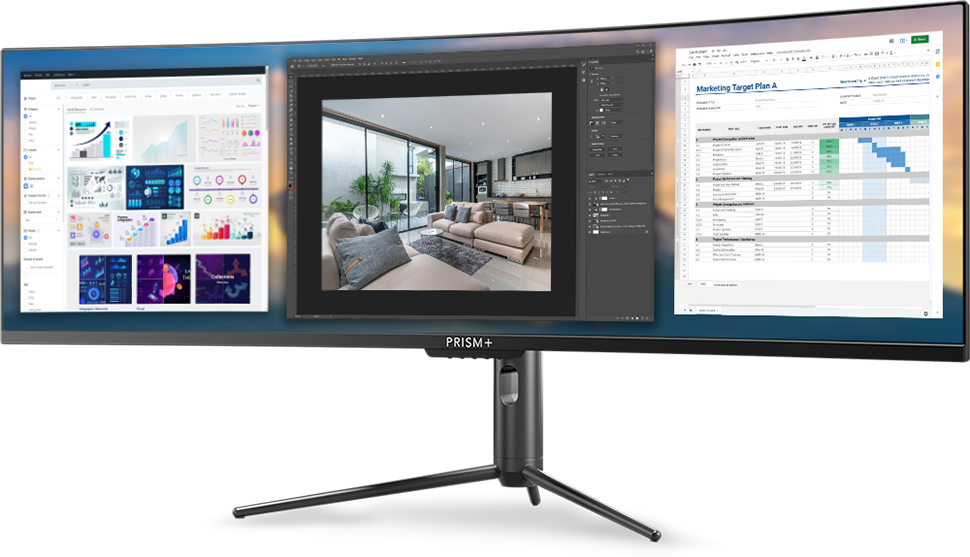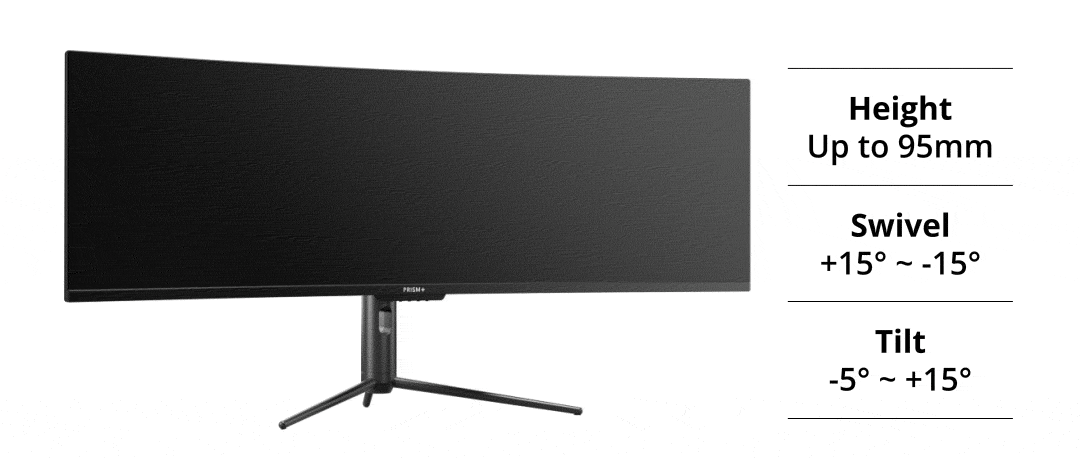 Ergonomic Stand
Full Dynamic Articulation
Unlock new ways to position your setup with its adjustable stand that is as flexible as you are. Tilt, Swivel and adjust the monitor height to the optimal position best suited for you.
ZeroBezel Design
Sleek, Clean, Modern
More than just an extraordinary visual experience, the X490 PRO comes with our iconic ZeroBezel design - providing that aesthetic boost to your gaming battlestation.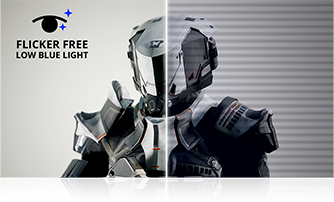 Low Blue Light | Flicker Free
Utmost Viewing Comfort
Featuring low blue light and flicker free technologies that reduce eye-strain. This means more hours of gaming with less fatigue. Game on!

Calibrated Mode Switching
Multiple Adaptation Modes
Quickly switch through our carefully factory calibrated profiles, optimized for various usage types. From game modes for specific genres to movie mode and more.